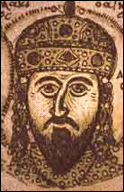 1185–Isaac II Angelos kills Stephen Hagiochristophorites and then appeals to the people, resulting in the revolt that deposes Andronikos I Komnenos and places Isaac on the throne of the Byzantine Empire.

1226–The Roman Catholic practice of public adoration of the Blessed Sacrament outside of Mass spreads from monasteries to parishes.

1297–At the Battle of Stirling Bridge, Scots jointly-led by William Wallace and Andrew Moray defeat the English.

1390–During the Lithuanian Civil War, The Teutonic Knights begin a five-week siege of Vilnius.

1541–Santiago, Chile, is destroyed by indigenous warriors, led by Michimalonco.

1565–Ottoman forces retreat from Malta, ending the Great Siege of Malta.

1609–Henry Hudson discovers Manhattan Island and the indigenous people living there.

1649–The Siege of Drogheda ends, as Oliver Cromwell's English Parliamentarian troops take the town and execute its garrison.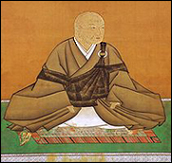 1680–Emperor Go-Mizunoo of Japan dies in (present-day) Kyoto, Japan, at age 84.

1708–Charles XII of Sweden stops his march to conquer Moscow outside Smolensk, marking the turning point in the Great Northern War. The army is defeated nine months later in the Battle of Poltava, and the Swedish Empire ceases to be a major power.

1709–Great Britain, the Netherlands, and Austria fight against France.

1714–Barcelona, the capital city of Catalonia, surrenders to Spanish and French Bourbon armies in the War of the Spanish Succession.

1758–France repels British invasion during the Seven Years' War.

1775–Benedict Arnold's expedition to Quebec leaves Cambridge, Massachusetts.

1776–A British-American peace conference on Staten Island fails to stop nascent American Revolutionary War.

1789–Alexander Hamilton is appointed the first U.S. Secretary of the Treasury.

1792–The Hope Diamond is stolen along with other French crown jewels when six men break into the house where they are stored.

1800–The Maltese National Congress Battalions are disbanded by British Civil Commissioner Alexander Ball.

1802–France annexes the Kingdom of Piedmont.


1813–In the War of 1812, British troops arrive in Mount Vernon and prepare to march to and invade Washington, D.C.

1816–Physicist, Carl Zeiss, is born in Weimar, German Confederation. He was a maker of optical instruments who made contributions to lens manufacturing that have aided the modern production of lenses.

1826–Captain William Morgan, an ex-freemason is arrested in Batavia, New York, for debt after declaring that he would publish The Mysteries of Free Masonry, a book against Freemasonry. This sets into motion the events that lead to his mysterious disappearance.

1830–The Anti-Masonic Party convention takes place.

1851–Escaped slaves stand against their former owner in armed resistance in Christiana, Pennsylvania, creating a rallying cry for the abolitionist movement.

1852–The State of Buenos Aires secedes from the Argentine Federal government, only to rejoin it on September 17, 1861.

1852–Writer, O. Henry, is born William Sydney Porter in Greensboro, North Carolina. His short stories are known for their wit, wordplay, warm characterization, and surprise endings. His most prolific writing period started in 1902, when he moved to New York City to be near his publishers. While there, he wrote 381 short stories. He wrote a story a week for over a year for The New York World Sunday Magazine. He is best known for the story "The Gift of the Magi."

1857–Mormon settlers and Paiutes massacre 120 pioneers at Mountain Meadows, Utah.

1885–Author D.H. Lawrence is born David Herbert Lawrence in Eastwood, Nottinghamshire, England. He was the son of a coal miner, who began writing poetry when he was 19. His novels include The Trespasser, Sons and Lovers, and The Rainbow (which was denounced, and more than a 1,000 copies were seized by Scotland Yard, which caused Lawrence to delay the publication of his next novel Women in Love, for four years). His novel Lady Chatterly's Lover was first published privately, and was not published in unexpurgated form in America or England until 30 years later.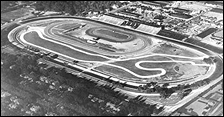 1893–The Parliament of the World's Religions opens in Chicago, Illinois, where Swami Vivekananda delivers his speech on fanaticism, tolerance, and the truth inherent in all religions.

1897–After months of pursuit, generals of Menelik II of Ethiopia capture Gaki Sherocho, the last King of Kaffa, bringing an end to that ancient kingdom.

1903–The first race takes place at the Milwaukee Mile in West Allis, Wisconsin. It is the oldest major speedway in the world.

1905–The Ninth Avenue derailment occurs in New York City, killing 13 people.

1914–Australia invades New Britain, defeating a German contingent at the Battle of Bita Paka.

1916–The Quebec Bridge's central span collapses, killing 11 men. The bridge previously collapsed completely on August 29, 1907.

1919–U.S. Marines invade Honduras.

1921–Nahalal, the first moshav in Palestine, is settled as part of a Zionist plan to colonize Palestine and create a Jewish state, later to be Israel.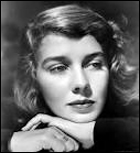 1922–The Treaty of Kars is ratified in Yerevan, Armenia.

1922–The Sun News-Pictorial is founded in Melbourne, Australia.

1923–Actress, Betsy Drake, is born in Paris, France. She appeared in the films Every Girl Should Be Married, Dancing in the Dark, Pretty Baby, Room for One More, Will Success Spoil Rock Hunter?, Intent to Kill, and Clarence, the Cross-Eyed Lion. She was married to actor, Cary Grant.

1930–Actress, Cathryn (Lee) Damon, is born in Seattle, Washington. She co-starred in the TV sitcoms Soap and Webster.

1931–Salvatore Maranzano is murdered by Lucky Luciano's hitmen.

1932–Franciszek Zwirko and Stanislaw Wigura, Polish Challenge 1932 winners, are killed when their RWD 6 airplane crashes during a storm.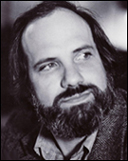 1939–Canada declares war on Germany, the country's first independent declaration of war.

1940–Film director, Brian De Palma, is born.

1941–After German U-boats attack three U.S. ships, President Franklin Roosevelt orders the U.S. Navy to shoot on sight in American defensive waters.

1941–Charles Lindbergh makes his Des Moines Speech, accusing the British, Jews, and the Roosevelt administration of pressing for war with Germany.

1943–Mickey Hart, drummer for The Grateful Dead, is born.

1944–The U.S. First Army crosses the border into German territory in World War II.

1945–Folk guitarist, Leo Kottke, is born in Athens, Georgia.

1950–In the Korean War, President Harry S. Truman approves military operations north of the 38th parallel.

1954–Hurricane Edna hits New England as a Category 1 hurricane, causing significant damage and killing 29 people.

1959–Actor, Paul Douglas, dies of a heart attack in Hollywood, California, at age 52. He appeared in the films A Letter to Three Wives, It Happens Every Spring, Panic in the Streets, Fourteen Hours, Rhubarb, Angels in the Outfield, Clash by Night, and We're Not Married!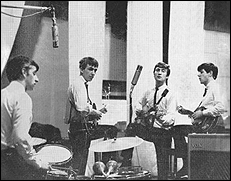 1962–The Beatles return to EMI Studios in London, England, for a third attempt at recording their first single. George Martin insists that studio drummer Andy White take Ringo Starr's place during the session. Ringo is left to play maracas on P.S. I Love You and tambourine on Love Me Do.

1963–The Great White Wonder first appears in a record store in Los Angeles, California. The album of Bob Dylan songs is believed to be the first bootleg LP.

1964–The Beatles, on tour in America, perform at the Gator Bowl in Jacksonville, Florida. The Beatles had refused to perform until they received an assurance from the local promoter that the audience would not be segregated by race. Unfortunately, due to the extensive damage that had been caused in Jacksonville by "Hurricane Dora," 9,000 of the 32,000 persons who had purchased tickets for The Beatles' concert were unable to make it to the show.

1965–A chart topper: (I Can't Get No) Satisfaction by The Rolling Stones.

1967–Filming begins for Magical Mystery Tour, the only self-produced film by The Beatles. The entire project is poorly planned, poorly directed, and chaotic all around. There is no script, nor a very clear idea of exactly what is to be accomplished, not even a clear direction about where the tour bus is supposed to go. Needless to say, the finished product was not well received by critics or fans.

1968–Air France Flight 1611 crashes off Nice, France, killing 89 passengers and six crew members.

1968–The International Association of Classification Societies (IACS) is founded.

1970–The Dawson's Field hijackers release 88 of their hostages. The remaining hostages, mostly Jews and Israeli citizens, are held until September 25th.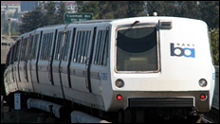 1971–The Egyptian Constitution becomes official.

1971–Nikita Khrushchev, former Soviet Communist Party leader, dies at age 77.

1972–The San Francisco Bay Area Rapid Transit (BART) system begins passenger service.

1973–A coup in Chile, headed by General Augusto Pinochet, topples the democratically elected president, Salvador Allende. Pinochet exercises dictatorial power until ousted in a referendum in 1988, staying in power until 1990.

1974–Eastern Air Lines Flight 212 crashes in Charlotte, North Carolina, killing 69 passengers and two crew members.

1976–A bomb planted by Zvonko Busic is found at New York's Grand Central Terminal.

1978–Janet Parker is the last person to die of smallpox, in a laboratory-associated outbreak.

1980–Voters approve a new Constitution of Chile, later amended after the departure of President Pinochet.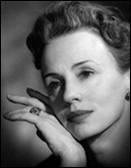 1982–The international forces that were guaranteeing the safety of Palestinian refugees following Israel's 1982 Invasion of Lebanon, leave Beirut.

1984–Actress, Jessica Tandy, dies of ovarian cancer in Easton, Connecticut, at age 85. She appeared in the films Hemingway's Adventures of a Young Man, The Birds, Butley, Honky Tonk Freeway, The World According to Garp, Still of the Night, Best Friends, The Bostonians, Cocoon, *batteries not included, The House on Carroll Street, Driving Miss Daisy, and Fried Green Tomatoes.

1985–Pete Rose breaks Ty Cobb's baseball record for most career hits with his 4,192nd hit.

1988–The St. Jean Bosco massacre takes place in Port-au-Prince, Haiti.

1989–Hungary announces that the East German refugees who had been housed in temporary camps are free to leave for West Germany.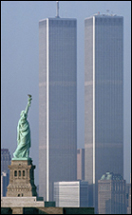 1992–Hurricane Iniki devastates the Hawaiian islands of Kauai and Oahu.

1997–NASA's Mars Global Surveyor reaches Mars.

1997–After a nationwide referendum, Scotland votes to establish a devolved parliament within the United Kingdom.

1997–Fourteen Estonian soldiers die in the Kurkse tragedy, drowning in the Baltic Sea.

2000–Melbourne, Australia, hosts the World Economic Forum.

2001–A terrorist attack on the World Trade Center in New York City saw its total destruction, turning lower Manhattan into a war zone. A horrified America watched on live TV as two planes crashed into the towers within 20 minutes of each other, soon followed by the complete collapse of both 110-story buildings into dust and rubble. A third plane smashes into The Pentagon in Arlington County, Virginia, and a fourth into a field near Shanksville, Pennsylvania, in a series of coordinated suicide attacks by 19 members of al-Qaeda. In total 2,996 people are killed.

2002–Actress, Kim Hunter, dies of a heart attack in New York, New York, at age 79. She appeared in the films A Streetcar Named Desire, The Yoing Stranger, Lilith, Planet of the Apes, The Swimmer, Jennifer on My Mind, Bad Ronald, Born Innocent, Midnight in the Garden of Good and Evil, and A Price Above Rubies.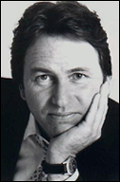 2002–Football player and sportscaster, Johnny Unitas, dies of a heart attack in Baltimore, Maryland, at age 69. He spent the majority of his career playing in the NFL for the Baltimore Colts. He was a record-setting quarterback, and the National Football League's most valuable player in 1959, 1964, and 1967. For 52 years he held the record for most consecutive games with a touchdown pass.

2003–Actor, John Ritter, dies of a heart attack in Burbank, California, at age 54. He is best known for the role of Jack Tripper on the sitcom Three's Company. He appeared in the films The Stone Killer, Nickelodeon, Americathon, Hero at Large, They All Laughed, Real Men, Problem Child, North, Sling Blade, Tadpole, and Bad Santa.

2007–Russia tests the largest conventional weapon ever, the Father of All Bombs.

2008–A major Channel Tunnel fire breaks out on a freight train, resulting in the closure of part of the tunnel for six months.

2009–Super-centenarian, Gertrude Baines, dies of kidney failure in Los Angeles, California, at age 115 (and 158 days).

2009–Television producer, Pierre Cossette, dies in Montreal, Quebec, Canada, at age 85. He produced the first TV broadcast of the Grammy Awards in 1971.

2009–Director, producer, and screenwriter, Larry Gelbart, dies of cancer in Beverly Hills, California, at age 81. He was creator and producer of the record-breaking hit TV show M*A*S*H. His work as a screenwriter includes The Notorious Landlady, The Thrill of It All, Oh God!, Neighbors, and Blame it on Rio.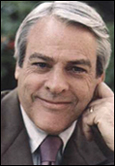 2010–Actor, Harold Gould, dies of prostate cancer in Woodland Hills, California, at age 86. He is best known for the role of Martin Morgenstern in the TV sitcom Rhoda. He appeared in the films The Sting, The Front Page, Love and Death, Silent Movie, Seems Like Old Times, Patch Adams, and Stuart Little.

2010–Actor, Kevin McCarthy, dies of of pneumonia in Hyannis, Massachusetts, at age 96. He is best known for his starring role in the sci-classic film Invasion of the Body Snatchers. He appeared in the films Death of a Salesman, The Misfits, 40 Pounds of Trouble, The Prize, The Best Man, Hotel, Kansas City Bomber, The Howling, Twilight Zone: The Movie, and Innerspace.

2011–Patriarch Peter VII of Alexandria dies in a helicopter crash in the Aegean Sea, at age 52. Sixteen other people dies in the crash.

2012–The U.S. Embassy in Benghazi, Libya, is attacked, resulting in the death of four Americans.

2012–A total of 315 people are killed in two garment factory fires in Pakistan.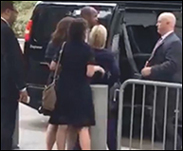 2014–Songwriter and record producer, Bob Crewe, dies in Scarborough, Maine, at age 82. He wrote (with singer Bob Gaudio) a string of hits for The Four Seasons, including Sherry, Big Girls Don't Cry, Walk Like a Man, Silence is Golden, Rag Doll, and Bye, Bye, Baby.

2015–A crane collapses onto the Masjid al-Haram mosque in Saudi Arabia, killing 111 people and injuring 394 others.

2016–Democratic presidental candidate, Hillary Clinton, collapses at the 9/11 Memorial event in New York City. She is dragged off a sidewalk into an SUV and taken away for medical treatment.

2016–Forces loyal to Libyan general and former U.S. citizen, Khalifa Haftar, commander of the elected Council of Deputies military, seize control of the ports of Sidra, Ra's Lanuf, Brega, and Zuwetina.


PHOTOS TOP TO BOTTOM: Isaac II Angelos; Emperor Go-Mizunoo of Japan; Carl Zeiss; the Milwaukee Mile speedway in West Allis, Wisconsin; Betsy Drake; Brian De Palma; The Beatles at an early recording session at EMI Studios in London, England; the San Francisco Bay Area Rapid Transit (BART) system; Jessica Tandy; the World Trade Center; John Ritter; Kevin McCarthy; Hillary Clinton collapsing at the 9/11 Memorial event in New York City.