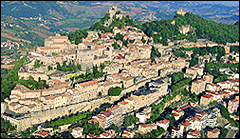 BC 36–In the Battle of Naulochus, Marcus Vipsanius Agrippa, admiral of Octavian, defeats Sextus Pompey, son of Pompey, ending Pompeian resistance to the Second Triumvirate.

264–Chinese Emperor Sun Xiu dies at age 29.

301–San Marino, one of the smallest nations in the world and the world's oldest republic still in existence, is founded by Saint Marinus.

590–The consecration of Pope Gregory I (Gregory the Great) takes place.

673–King Wamba of the Visigoths puts down a revolt by Hilderic, governor of Nîmes, France, and rival for the throne.

863–Arab Emir, Umar al-Aqta, dies in the Battle of Lalakaon at Porson. Asia Minor.

931–Emperor Uda of Japan dies at the Buddhist temple of Ninna-ji in Japan, at age 65.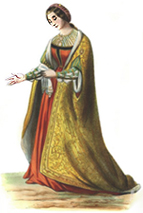 1034–Emperor Go-Sanjo of Japan is born. He was the 71st Emperor of Japan, according to the traditional order of succession.

1189–Richard I of England ("Richard the Lionheart")" is crowned at Westminster in London, England.

1260–The Mamluks defeat the Mongols at the Battle of Ain Jalut in Palestine, marking their first decisive defeat and the point of maximum expansion of the Mongol Empire.

1313–Anna of Bohemia dies in Carinthia, Austria, at age 22.

1467–Eleanor of Portugal, Holy Roman Empress, dies in Wiener Neustadt, Austria, at age 32.

1650–In the Battle of Dunbar, English Parliamentarian forces, led by Oliver Cromwell, defeat an army loyal to King Charles II of England.

1651–In the Battle of Worcester, Charles II of England is defeated in the last main battle of the war.

1658–Oliver Cromwell dies of septicaemia following a urinary infection in Whitehall, London, England, at age 59. He was a military and political leader, and later Lord Protector of the Commonwealth of England, Scotland, and Ireland. Richard Cromwell becomes Lord Protector of England.

1666–The Royal Exchange burns down in the Great Fire of London in England.

1752–This day never occurred, nor the next, as Britain adopted the Gregorian calendar. Some rioting did occur because people thought the government had stolen eleven days of their lives, since September 2nd was followed by September 14th.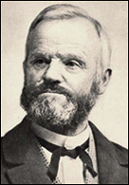 1777–In the Battle of Cooch's Bridge, the lag of the United States is flown in battle for the first time during the American Revolutionary War.

1783–Britain and the United States sign the Treaty of Paris, ending the American War of Independence.

1798–The week long battle of St. George's Caye begins between Spain and Britain off the coast of Belize.

1811–Activist, John Humphrey Noyes, is born in Brattleboro, Vermont. He was a preacher, radical religious philosopher, and utopian socialist. He founded the Oneida Community and is credited for having coined the term "free love." The Oneida Community, as it came to be known, was founded in 1848, and survived until 1881. It grew to have a membership of over 300, with branch communities in Brooklyn, New York; Wallingford, Connecticut; Newark, New Jersey; Cambridge, Vermont; and Putney, Vermont. The Community had many successful industries. They manufactured animal traps and silk thread, and raised and canned fruits and vegetables. Noyes' son, Pierrepont, consolidated the Community's industries and focused solely on silverware production. The company became known as Oneida Limited and was the largest producer of flatware in the world for much of the 20th century. The elder Noyes eventually was force into exile in Canada, due to some of his ideas about controlling the sexual behavior of the Community's membership.

1812–Twenty-four settlers are killed in the Pigeon Roost Massacre in Indiana.

1820–Businessman and politician, George Hearst, is born in a log cabin near Sullivan, Missouri. He was a U.S. Senator and the father of newspaperman, William Randolph Hearst.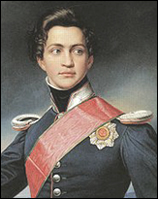 1820–British-born neoclassical architect, Benjamin Henry Latrobe, dies of yellow fever in New Orleans, Louisiana, at age 56. He is best known for his design of the United States Capitol building. Latrobe has been called the "Father of American Architecture."

1833–The New York Sun begins publication under Benjamin Day. It is the first successful penny daily in America.

1838–Future abolitionist, Frederick Douglass, escapes from slavery.

1843–King Otto of Greece is forced to grant a constitution following an uprising in Athens.

1851–Olga Constantinovna of Russia is born in Pavlovsk, Russian Empire. Prince Philip, Duke of Edinburgh, is her grandson.

1855–In Nebraska, 700 soldiers, under U.S. General William S. Harney, avenge the Grattan massacre by attacking a Sioux village and killing 100 men, women, and children.

1856–Architect, Louis Henry Sullivan, is born in Boston, Massachusetts. he is often referred to as the "father of skyscrapers" and the "father of modernism." He was a mentor to Frank Lloyd Wright, as well as the Prairie School architects. Along with Wright and Henry Hobson Richardson, Sullivan is one of the "recognized trinity of American architects."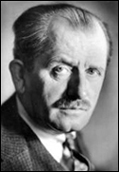 1861–During the American Civil War, Confederate General Leonidas Polk invades neutral Kentucky, prompting the state legislature to ask for Union assistance.

1875–The first official game of polo is played in Argentina, after being introduced by British ranchers.

1875–Auto designer, Ferdinand Porsche, is born in Maffersdorf, Bohemia, Austro-Hungarian Empire (present-day Vratislavice nad Nisou, Czech Republic). He was the founder of the Porsche Auto Company. He is best known for creating the first gasoline-electric hybrid vehicle (Lohner-Porsche), the Volkswagen Beetle, and the Mercedes-Benz SS/SSK. In 1996, Porsche was inducted into the International Motorsports Hall of Fame, and in 1999, posthumously won the award of Car Engineer of the Century.

1877–Historian and politician, Adolphe Thiers, dies from a stroke in Saint-Germain-en-Laye, France, at age 80. He was the second President of France.

1878–The crowded pleasure boat, Princess Alice, collides with the Bywell Castle in the River Thames in London, England, killing over 640 people.

1895–John Brallier becomes the first openly professional American football player, when he is paid $10 by David Berry to play for the Latrobe Athletic Association in a 12-0 win over the Jeanette Athletic Association.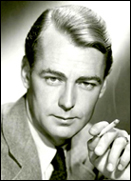 1910–Television personality, Kitty Carlisle, is born Catherine Conn in New Orleans, Louisiana. She is best known as a regular panelist on the TV game show To Tell the Truth in the 1950s. Known for her gracious manners and personal elegance, Carlisle became prominent in New York City social circles as she crusaded for financial support of the arts. She was chair of the New York State Council of the Arts from 1976 to 1996. She was married to playwright and theatrical producer, Moss Hart.

1913–Actor, Alan (Wallbridge) Ladd, is born in Hot Springs, Arkansas. He appeared in the films Pigskin Parade, Rulers of the Sea, Citizen Kane, This Gun for Hire, Two Years Before the Mast, The Blue Dahlia, My Favorite Brunette, Whispering Smith, Shane, The Badlanders, Island of Lost Women, All the Young Men, and The Carpetbaggers. His sons are film producer, Alan Ladd, Jr., and actor, David Ladd. His daughter-in-law is actress, Cheryl Ladd. He was married to talent agent, Sue Carol.

1914–William, Prince of Albania, leaves the country after just six months due to opposition to his rule.

1914–French composer, Albéric Magnard, is killed defending his estate against invading German soldiers.

1915–Musician, Memphis Slim, is born John Len Chatman in Memphis, Tennessee. He was a blues pianist, singer, and composer. He made over 500 recordings. A song he first cut in 1947, Every Day I Have the Blues, has become a blues standard, recorded by many other artists.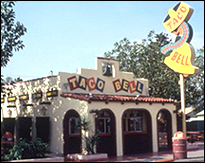 1916–During World War I, Leefe Robinson destroys the German airship Schütte-Lanz SL 11 over Cuffley, north of London, England. It is the first German airship to be shot down on British soil.

1916–Trigger Alpert, bassist for the Glenn Miller Orchestra, is born Herman Albert in Indianapolis, Indiana. After World War II, over the course of the 1940s, Alpert recorded with Bud Freeman, Ella Fitzgerald, Roy Eldridge, Budd Johnson, Louis Armstrong, Frank Sinatra, Benny Goodman, and Woody Herman.

1923–Entrepreneur, Glen Bell, is born Glen William Bell, Jr. in Lynwood, California. He founded Taco Bell. He started his first hot dog stand, called Bell's Drive-In, in San Bernardino, California, in 1948. In 1952, he sold the hot dog stand and built a second stand that sold hot dogs and hamburgers. Shortly thereafter, he started selling tacos at the price of 19 cents each from a side window. Between 1954 and 1955, he opened three Taco Tias in the San Bernardino area, eventually selling those restaurants and opening four El Tacos with a partner in the Long Beach area. In 1962, he decided to go solo, sold the El Tacos to his partner, and opened his first Taco Bell. Bell franchised his restaurant in 1964. His company grew rapidly, and the 868-restaurant chain was later sold to PepsiCo for $125 million in stock in 1978.

1925–USS Shenandoah, the first American-built rigid airship, is destroyed in a squall line over Noble County, Ohio. Fourteen of the 42-man crew are killed, including commander, Zachary Lansdowne.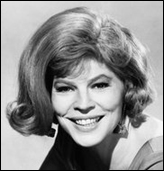 1925–Actress, Anne Jackson, is born Anna June Jackson in Millvale, Pennsylvania. She appeared in the films Tall Story, Lovers and Other Strangers, Dirty Dingus Magee, The Bell Jar, The Shining, Blinded by the Light, A Woman Called Golda, and Baby M. She was married to actor, Eli Wallach.

1925–Country singer, Hank Thompson, is born Henry William Thompson in Waco, Texas. Thompson's musical style, characterized as honky tonk Western swing, was a mixture of fiddles, electric guitar, and steel guitar. His backing band, The Brazos Valley Boys, was voted the top Country Western Band for 14 years in a row by Billboard. His hits include Humpty Dumpty Heart, The Wild Side of Life, Most of All, A Six Pack to Go, and Oklahoma Hills. The 1987, the novel Crazy Heart by Thomas Cobb, was inspired by Thompson's life: specifically by his practice of picking up a local band to back him when he toured. In 2009, Cobb's novel was turned into a successful film of the same name starring Academy Award winner Jeff Bridges.

1929–The Dow Jones Industrial Average closes at 381.17. It is the peak of the bull market of the 1920s.

1931–Serial killer, Albert (Henry) DeSalvo, is born in Chelsea, Massachusetts. He confessed to being the "Boston Strangler," the murderer of 13 women in the Boston area. It is still not known if he actually was the killer.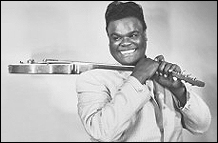 1932–Actress, (Veria) Eileen Brennan, is born in Los Angeles, California. She appeared in the films Divorce American Style, The Last Picture Show, Scarecrow, The Sting, Daisy Miller, At Long Last Love, Hustle, Murder by Death, The Death of Richie, Private Benjamin, Clue, Stella, Texasville, and White Palace.

1933–Yevgeniy Abalakov is the first man to reach the highest point in the Soviet Union, Communism Peak (present-day Ismoil Somoni Peak), situated in Tajikistan.

1934–Musician, Freddie King, is born in Gilmer, Texas. He was an influential blues guitarist and singer. He is often mentioned as one of "the Three Kings" of electric blues guitar, along with Albert King and B.B. King.

1935–Sir Malcolm Campbell reaches a speed of 304.331 miles per hour on the Bonneville Salt Flats in Utah, becoming the first person to drive an automobile over 300 mph.

1939–During World War II, the United Kingdom and France begin a naval blockade of Germany that lasts until the end of the war. This also marks the beginning of the Battle of the Atlantic.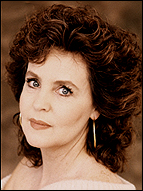 1939–Britain and France declare war on Germany after its invasion of Poland. They are quickly joined by Australia, New Zealand, South Africa, and Canada.

1940–Actress, Pauline Collins, is born in Exmouth, Devon, England. She first became known for her role as the maid Sarah in the 1970s ITV drama series Upstairs, Downstairs. She appeared in the films Shirley Valentine, City of Joy, Paradise Road, Mrs Caldicot's Cabbage War, and Quartet. She was married to actor, John Alderton.

1941–Karl Fritzsch, deputy camp commandant of the Auschwitz concentration camp, experiments with the use of Zyklon B in the gassing of Soviet POWs.

1942–In response to news of its coming liquidation, Dov Lopatyn leads an uprising in the Ghetto of Lakhva, in present-day Belarus.

1942–Frank Sinatra bids adieu to the Tommy Dorsey Band as he starts his solo singing career.

1942–Al Jardine, of The Beach Boys, is born Alan Charles Jardine in Lima, Ohio. He met Brian and Carl Wilson at Hawthorne High School and joined up with them as a founding member of the band. An all-rounder on string instruments, Jardine played stand-up bass on The Beach Boys' first recording Surfin'.

1943–During World War II, the Allied invasion of Italy begins on the same day that U.S. General Dwight D. Eisenhower and Italian Marshal Pietro Badoglio sign the Armistice of Cassibile aboard the Royal Navy battleship HMS Nelson off Malta.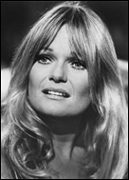 1943–Actress, Valerie (Ritchie) Perrine, is born in Galveston, Texas. She appeared in the films Slaughterhouse-Five, The Last American Hero, Lenny, W.C. Fields and Me, Superman, The Electric Horseman, The Cannonball Run, Maid to Order, The Break, 54, Curtain Call, and What Women Want.

1944–Anne Frank and her family are placed on the last transport train from the Westerbork transit camp to the Auschwitz concentration camp, arriving three days later.

1945–George (Michael) Biondo, bass player for Steppenwolf, is born in Brooklyn, New York.

1947–Eric (Robin) Bell, of Thin Lizzy, is born in Belfast, Northern Ireland.

1948–Don Brewer, drummer for Grand Funk Railroad and Terry Knight and the Pack, is born in Flint, Michigan.

1949–Patriarch Peter VII of Alexandria is born Petros Papapetrou in Sichari, Kyrenia District, Cyprus. He was the Greek Orthodox Pope and Patriarch of Alexandria and all Africa from 1997 to 2004.

1950–"Nino" Farina becomes the first Formula One Drivers' champion after winning the 1950 Italian Grand Prix.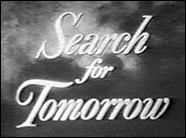 1951–The first long-running American TV soap opera, Search for Tomorrow, airs on CBS-TV.

1954–The People's Liberation Army begins shelling the Republic of China-controlled islands of Quemoy, starting the First Taiwan Strait Crisis.

1954–The German U-boat U-505 begins its move from a specially constructed dock to its site at the Museum of Science and Industry in Chicago, Illinois.

1954–The Lone Ranger is heard on radio for the final time after 2,956 episodes spanning 21 years. Many of the original ABC radio shows later became available through syndication.

1955–Steve Jones, of The Sex Pistols, is born Stephen Philip Jones in Hammersmith, London, England.

1955–Billboard magazine reports that independent record manufacturers are continuing to expand at an unprecedented rate. They had taken in $20 million the previous year.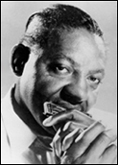 1962–Poet, painter, and playwright, e.e. cummings, dies of a stroke at Memorial Hospital in North Conway, New Hampshire, at age 67.

1963–Sonny Boy Williamson enters Chess studios with Jarrett Gibson, Donald Hankins, Lafayette Leake, Buddy Guy, Jack Meyers, and Clifton James, to record Decoration Day and Trying to Get Back on My Feet for the Checker label.

1964–The Beatles, on tour in America, perform two shows at the Indiana State Fair Coliseum in Indianapolis, Indiana. Combined attendance for both shows is 29,337.

1965–The Doors record a demo at World Pacific Jazz Studios in Los Angeles, California.

1965–Actor, Costas Mandylor, is born Costas Theodosopoulos in Melbourne, Australia. He is best known for the role of Kenny in the TV series Picket Fences. He appeared in the films Triumph of the Spirit, The Doors, Soapdish, Virtuosity, and Shame.

1965–Actor, Charlie Sheen, is born Carlos Irwin Estevez in New York, New York. He appeardd in the films Red Dawn, The Boys Next Door, Lucas, Ferris Bueller's Day Off, Platoon, Wisdom, Wall Street, Eight Men Out, Young Guns, Major League, Men at Work, The Rookie, Hot Shots!, and The Chase. His father is actor, Martin Sheen, and his brother is actor, Emilo Estevez.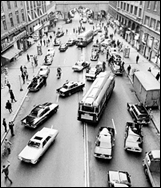 1967–On Dagen H Day in Sweden, traffic changes from driving on the left side of the road to driving on the right. Trams in central Stockholm, Helsingborg, and most lines in Malmö, are withdrawn and replaced by buses, and over 1,000 new buses are purchased with doors on the right-hand side. Around 8,000 older buses were retrofitted to provide doors on both sides.

1967–Last broadcast of the panel show What's My Line is aired on CBS-TV.

1967–The Doors perform at the Fort Worth Teen Fair & Mardi Gras Festival in Fort Worth, Texas. The festival runs from August 26th through September 4th. Also appearing are The Seeds, The Standells, The Box Tops, The Grass Roots, The McCoys, The Electric Prunes, Every Mother's Son, and Sonny & Cher.

1967–Nguyen Van Thieu is elected President of South Vietnam under a new constitution.

1969–A chart topper: Sugar, Sugar by The Archies.

1969–Talk show host, John (Joseph) Fugelsang, is born in Long Island, New York. He hosted George Harrison: The Last Performance and Paul McCartney's Live Town Hall on VH1. He was also on America's Funniest Home Videos (co-hosting with Daisy Fuentes) for two seasons from 1998 to 1999.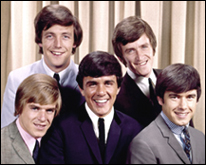 1969–Ho Chi Minh, President of North Vietnam from 1954, dies at age 79.

1970–The Dave Clark Five are now just Dave Clark. The band breaks up according to Rolling Stone, having scored eight "Top 10" hits, including Glad All Over and Bits and Pieces.

1970–Football coach, Vince Lombardi, dies of colon cancer in Washington, D.C., at age 57. He is best known as the head coach of the Green Bay Packers during the 1960s, leading the team to three straight and five total National Football League championships in seven years. They also won the first two Super Bowls following the 1966 and 1967 NFL seasons. Lombardi is considered by many to be one of the best and most successful coaches in NFL history.

1970–Alan Wilson, guitarist for Canned Heat, dies under mysterious circumstances in Topanga Canyon, California, at age 27. An autopsy identified his cause of death as accidental acute barbiturate intoxication. Wilson reportedly had attempted suicide a few months earlier, attempting to drive his car off a freeway in Los Angeles. Retrospectively, some close to Wilson believe that he may have been on the autism spectrum.

1971–Qatar becomes an independent state.

1971–John Lennon and Yoko Ono fly to New York, leaving the U.K. for the last time, as John would never return to his homeland.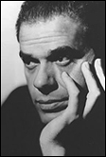 1976–The American Viking 2 spacecraft lands at Utopia Planitia on Mars.

1987–In a coup d'état in Burundi, President Jean-Baptiste Bagaza is deposed by Major Pierre Buyoya.

1991–Film director, Frank Capra, dies of heart failure in La Quinta, California, at age 94. His films include Lady for a Day, It Happened One Night, Mr. Deeds Goes to Town, Lost Horizon, You Can't Take It with You, Mr. Smith Goes to Washington, Meet John Doe, Arsenic and Old Lace, It's a Wonderful Life, State of the Union, A Hold in the Head, and Pocketful of Miracles.

1994–Russia and the People's Republic of China agree to de-target their nuclear weapons against each other.

1994–Singer, Major Lance, dies from heart disease in Decatur, Georgia, at age 55. His hits include The Monkey Time and Hey Little Girl.

1995–Internet auction giant, eBay, is founded.

1997–Vietnam Airlines Flight 815 (Tupolev Tu-134) crashes on approach into Phnom Penh Airport, killing 64 people.

2001–In Belfast, Ireland, Protestant loyalists begin a picket of Holy Cross, a Catholic primary school for girls. For the next 11 weeks, riot police escort the school children and their parents through hundreds of protesters, some of whom hurl missiles and other harmful objects.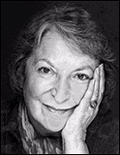 2001–Film critic and author, Pauline Kael, dies of Parkinson's disease in Great Barrington, Massachusetts, at age 82. She wrote for The New Yorker magazine from 1968 to 1991. Earlier in her career, her work appeared in City Lights, McCall's, and The New Republic. She is often regarded as the most influential American film critic of her day.

2004–Miracle Strip Amusement Park closes in Panama City Beach, Florida. Opened by Jimmy Lark in 1963, Miracle Strip grew up beside the Starliner roller coaster. The carnival rides lining the midway were Big Eli Ferris Wheel, Wave Swinger, Merry-Go-Round, Musik Express, Paratrooper, Teacup Ride, Spider, Train, Looper (loop-o-plane), Sea Dragon (swinging boat), Shockwave (Kamikaze), and Bumper Cars. But the two rides that were exceptional for their entrance designs were The Abominable Snowman and Dante's Inferno. The Starliner, a John Allen designed wooden roller coaster, ran nearly the length of the park and the roar of wheels on rails and the screams of the riders could be heard from almost anywhere in the park.

2012–Religious leader, Sun Myung Moon, dies from multiple organ failure in Gapyeong, South Korea, at age 92. He founded the Unification Church.

2014–Heavy monsoon rains and flash floods leave over 200 people dead across India and Pakistan.

2015–China's huge Anti-Facism Victory 70th Anniversary Parade is held in Beijing.

2015–Hundreds of French farmers, and more than 1,300 tractors, converge on Paris, France, in the latest protest against collapsing incomes. The protesters blocked major arteries into the capital, but officials say they caused little disruption.

2015–Adrian Cadbury, chocolate candy manufacturer, dies in England, at age 86. He joined the Cadbury business in 1958, and became Chairman of Cadbury Ltd. in 1965. He retired as Chairman of Cadbury Schweppes in 1989.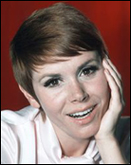 2015–Actress, Judy Carne, dies of pneumonia in Northampton, Northamptonshire, England, at age 76. She is best known for her appearances on the 1960s variety show Rowan & Martin's Laugh-In. She also co-starred in the TV sitcom Love on a Rooftop. She appeared in the films A Pair of Briefs, The Americanization of Emily, and All the Right Noises. She was married to actor, Burt Reynolds.

2015–The shortest man in the world, Chandra Bahadur Dangi, dies of pneumonia in Pago Pago, American Samoa, at age 75. According to Guinness World Records, he was 21.5 tall and the shortest man who ever lived. Dangi was a primordial dwarf. He earned his title in 2012, when Guinness officials heard rumors of a man in Nepal who was two inches shorter than the current record holder, a 23.5-inch man in the Philippines.

2015–Businessman, Leon Gorman, dies of cancer in Yarmouth, Maine, at age 80. He was President and Chairman of the Board for the clothing company L.L. Bean. He transformed L.L. Bean from a catalog company with a single retail store and 100 employees into a multi-channel retailer with more than 5,000 employees and sales topping $1.5 billion.

2016–Over three million bees die in South Carolina after being exposed to pesticides intended for mosquitoes carrying the Zika virus.

2016–Around 180 million people begin striking in India against Prime Minister Narendra Modi's economic privatization plans. The strike is thought to be the largest in human history.

2016–A protest of a four-state, $3.8 billion oil pipeline turns violent outside the Standing Rock Sioux reservation after tribal officials say construction crews have destroyed American Indian burial grounds and cultural sites.

2016–A 5.6 earthquake strikes Pawnee, Oklahoma, tying the record for the strongest in state history. State officials order the closure of three dozen wastewater disposal wells by oil and gas operators, as the quake may have been caused by fracking.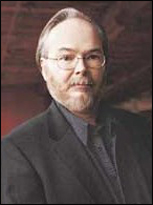 2017–Large areas of Frankfurt, Germany, are evacuated as local authorities work to defuse the unexploded ordnance from a powerful Royal Air Force bomb. The evacuation is the largest to occur in Europe since World War II.

2017–A 6.3 earthquake is detected near the Punggye-ri Nuclear Test Site in Kilju County, North Korea, after North Korea tests its sixth and most powerful nuclear weapon to date. North Korean state media claims the country tested a hydrogen bomb that can be fitted on an Intercontinental Ballistic Missile (ICBM). The independent seismic monitoring agency, NORSAR, estimates that the blast had a yield of around 120 kilotons, making it more powerful than the atomic bombings of Hiroshima and Nagasaki.

2017–In Nevada, Aaron Joel Mitchell dies after breaking through a safety perimeter at the Burning Man celebratiion and running into the flames of the massive burning effigy.

2017–Musician and record producer, Walter Becker, dies following an undisclosed illness at age 67. He was best known as the co-founder, guitarist, bassist, and co-songwriter of Steely Dan. Bandmate, Donald Fagen, issues a memorial letter praising Becker's talent and remarking that he "intends to keep the music we created together alive." The duo's hits include Do It Again, Reelin' in the Years, Rikki Don't Lose That Number, Peg, Deacon Blues, FM (No Static At All), and Josie.


PHOTOS TOP TO BOTTOM: San Marino; Eleanor of Portugal, Holy Roman Empress; John Humphrey Noyes; King Otto of Greece; Ferdinand Porsche; Alan Ladd; the first Taco Bell circa 1962; Anne Jackson, Freddie King; Pauline Collins; Valerine Perrine; the title graphic for Search for Tomorrow; Sonny Boy Williamson; Dagen H Day in Sweden 1967; The Dave Clark Five; Frank Capra; Pauline Kael; Judy Carne; and Walter Becker.