9–Arminius' alliance of six Germanic tribes ambushes and annihilates three Roman legions of Publius Quinctilius Varus in the Battle of the Teutoburg Forest.

214–Roman Emperor, Aurelian, is born Lucius Domitius Aurelianus in Sirmium, (present-day Sremska Mitrovica, Serbia). His successes were instrumental in ending the Roman Empire's Crisis of the Third Century, earning him the title Restitutor Orbis or "Restorer of the World."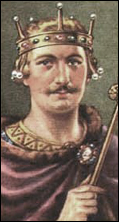 337–Constantine II, Constantius II, and Constans succeed their father Constantine I as co-emperors. The Roman Empire is divided between the three Augusti.

384–Roman Emperor, Honorius, is born Flavius Honorius in Constantinople. Honorius is considered to be one of the worst of the emperors: it was during his reign that Rome was sacked for the first time in 800 years.

533–A Byzantine army of 15,000 men, under Belisarius, lands at Caput Vada (present-day Tunisia) and marches to Carthage.

1000–Olaf I of Norway dies in the Battle of Svolder in Svolder, Norway, at age 38. He leapt overboard off his great vessel, Ormrinn Langi ("Long Serpent"), and was seen no more. For some time after the Battle of Svolder, there were rumors that Olaf had survived and had made his way to safety. Accounts reported by Oddr Snorrason included sightings of Olaf in Rome, Jerusalem, and elsewhere in Europe and the Mediterranean. Both King Ethelred the Unready and Olaf's sister, Astrid, allegedly received gifts from Olaf long after he was presumed dead. The latest sighting of Olaf was in 1046.

1087–English King, William the Conqueror, dies while leading a campaign in northern France, at Priory of Saint Gervase, Rouen, Normandy, at age 59. William Rufus becomes King of England, taking the title William II.

1141–Yelü Dashi, the Liao dynasty general who founded the Qara Khitai, defeats the Seljuq and Kara-Khanid forces at the Battle of Qatwan.

1379–The Treaty of Neuberg splits the Austrian Habsburg lands between the Habsburg dukes Albert III and Leopold III.

1398–James I of Cyprus dies in Nicosia, Cyprus, at age 64.

1438–King Edward of Portugal dies of the plague in Tomar, Kingdom of Portugal, at age 46.

1487–Emperor Chenghua of China dies in China, at age 39. He ascended the throne at the age of 16, and served for 23 years.

1488–Anne becomes sovereign Duchess of Brittany, and is a central figure in the struggle for influence that leads to the union of Brittany and France

1493–In the Battle of Krbava Field, a decisive defeat of Croats in the Croatian struggle against the invasion by the Ottoman Empire.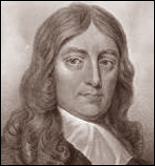 1513–James IV of Scotland is defeated and dies in the Battle of Flodden, ending Scotland's involvement in the War of the League of Cambrai.

1543–Mary Stuart is crowned "Queen of Scots" at nine months old in the central Scottish town of Stirling.

1561–The ultimately unsuccessful Colloquy of Poissy opens in an effort to reconcile French Catholics and Protestants.

1594–Gustavus Adolphus of Sweden is born Gustavus Adolphus at Castle Tre Kronor, Sweden. He led Sweden to military supremacy during the Thirty Years War, helping to determine the political, as well as the religious, balance of power in Europe.

1608–Poet and philosopher, John Milton, is born in Bread Street, Cheapside, London, England. He was a civil servant for the Commonwealth of England under Oliver Cromwell. He wrote at a time of religious flux and political upheaval, and is best known for his epic poem, "Paradise Lost," written in blank verse.

1730–Charles FitzRoy, 2nd Duke of Cleveland and illegitimate son of King Charles II of England, dies at age 68. His mother was Barbara Palmer, Countess of Castlemaine.

1739–The Stono Rebellion, the largest slave uprising in Britain's mainland North American colonies prior to the American Revolution, erupts near Charleston, South Carolina.

1776–The United States of America is born when the Continental Congress changes the name of the nation from the United Colonies to the United States.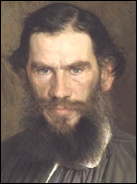 1791–Washington, D.C., the capital of the United States, is named after President George Washington.

1801–Alexander I of Russia confirms the privileges of Baltic provinces.

1828–Novelist, philosopher, and religious mystic, Leo Tolstoy, is born Lev Nikolayevich Tolstoy in Yasnaya Polyana, Russian Empire. He is best known for his novels War and Peace and Anna Karenina.

1839–John Herschel takes the first glass plate photograph.

1849–Grand Duke Michael Pavlovich of Russia dies in Warsaw, Poland, at age 51.

1850–California becomes the 31st state of the United States of America. The state was settled, for the most part, due to the massive immigration caused by the Gold Rush. The Territories of New Mexico and Utah are also created.

1850–The Compromise of 1850 transfers a third of Texas's claimed territory (today parts of Colorado, Kansas, New Mexico, Oklahoma, and Wyoming) to federal control in return for the U.S. federal government assuming $10 million of Texas's pre-annexation debt.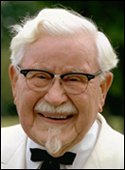 1886–The Berne Convention for the Protection of Literary and Artistic Works is finalized.

1890–Businessman, Colonel Sanders, is born Harland David Sanders in Henryville, Indiana. He founded the Kentucky Fried Chicken (KFC) chain. Sanders recognized the potential of the restaurant franchising concept, and the first KFC franchise opened in Utah in 1952. By the time of his death in 1980, there were an estimated 6,000 KFC outlets in 48 countries worldwide, with $2 billion of sales annually.

1891–Politician, Jules Grévy, dies in Mont-sous-Vaudrey, France, at age 84. He was the fourth President of the French Republic. Given that his predecessors were monarchists who tried without success to restore the French monarchy, Grévy is seen as the first real republican President of France.

1892–Amalthea, the third moon of Jupiter, is discovered by Edward Emerson Barnard.

1898–Stéphane Mallarmé, leader of the Symbolist movement in poetry, dies in Valvins, near Fontainebleau, France. By 1868, he had concluded that, although nothing lies beyond reality, within this nothingness lie the essences of perfect forms; it was the poet's task, he felt, to perceive and crystalize these essences.

1900–Novelist, screenwriter, and television host, James Hilton, is born in Leigh, Lancashire, England. He is best known for his novels Lost Horizon and Goodbye, Mr. Chips.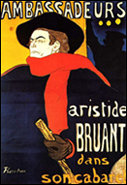 1901–French painter and lithographer, Henri Toulouse-Lautrec, dies from complications due to alcoholism and syphilis at the family estate Château Malromé in Saint-André-du-Bois, France, at age 36. He recorded and drew with great insight characters from Parisian cabaret and nightlife. He is among the best known painters of the Post-Impressionist period, a group which includes Cézanne, Van Gogh, and Gauguin. He made the Moulin Rouge, near the Place Pigalle, famous.

1914–During World War I, the Canadian Automobile Machine Gun Brigade is established as the first fully mechanized unit in the British Army.

1915–Baseball player and mamager, Albert Spalding, dies in at age 66. He co-founded the Spalding Sporting Goods Company. He played major league baseball between 1871 and 1878. After his retirement as a player, Spalding remained active with the Chicago White Stockings as President and part owner. With William Hulbert, Spalding organized the National League. He also wrote the first set of official baseball rules.

1918–Oddsmaker, Jimmy "The Greek" Snyder, is born Dimetrios Georgios Synodinos in Steubenville, Ohio.

1922–The Greco-Turkish War ends with Turkish victorious over the Greeks in Smyrna.

1923–Mustafa Kemal Atatürk, the founder of the Republic of Turkey, founds the Republican People's Party.

1923–Actor, Cliff Robertson, is born Clifford Parker Robertson III in La Jolla, California. He appeared in the films Picnic, Autumn Leaves, The Girl Most Likely, The Naked and the Dead, Gidget, All in a Night's Work, The Interns, My Six Loves, PT 109, Sunday in New York, The Best Man, Charly, The Great Northfield Minnesota Raid, Man on a Swing, Three Days of the Condor, Star 80, Class, and Brainstorm. He was married to actress, Dina Merrill.

1924–The Hanapepe massacre occurs on Kauai, Hawaii.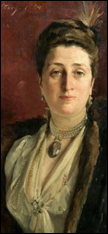 1924–Actress, Jane Greer, is born Bettejane Greer in Washington, D.C. She appeared in the films They Won't Believe Me, Out of the Past, The Steal, The Company She Keeps, The Prisoner of Zenda, Man of a Thousand Faces, Where Love Has Gone, Billie, The Outfit, The Shadow Riders, Against All Odds, Just Between Friends, and Immediate Family.

1926–The National Broadcasting Company (NBC) is organized as a broadcasting service of the Radio Corporation of America.

1926–Writer, poet, and educator, Louise Abeita, is born Louise Abeita Chewiwi (E-Yeh-Shure or Blue Corn) on the Isleta Pueblo in New Mexico. She was 13 years old when her book, I Am a Pueblo Indian Girl (that has been described as the "first truly Indian book" by historians), was published in 1939.

1927–Jazz musician, Elvin (Ray) Jones, is born in Pontiac, Michigan. He was a drummer of the post-bop era.

1936–The crews of Portuguese Navy frigate, NRP Afonso de Albuquerque, and destroyer, Dão, mutiny against Salazar dictatorship's support of General Franco's coup and declare their solidarity with the Spanish Republic.

1939–Burmese national hero, U Ottama, dies in prison after a hunger strike to protest Britain's colonial government.

1940–George Stibitz pioneers the first remote operation of a computer.

1940–The Hungarian Army, supported by local Hungarians kill 93 Romanian civilians in Treznea, a village in Northern Transylvania, as part of ethnic cleansing.

1940–Twenty-eight German aircraft are shot down over England.

1940–Joe Negroni, of Frankie Lyman & The Teenagers, is born Jose Negroni in New York, New York.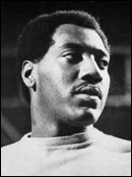 1941–Soul singer, Otis Redding, is born Otis Ray Redding, Jr. in Dawson, Georgia. He is considered one of the greatest singers in the history of American popular music and a seminal artist in soul music and rhythm & blues. His singing style influenced many other soul artists of the 1960s. During his lifetime, his recordings were produced by Stax Records, based in Memphis, Tennessee, and exemplify the sound of Stax. His hit (Sitting on) The Dock of the Bay was recorded three days before he was killed in a plane crash in 1967.

1941–Computer scientist, Dennis (MacAlistair) Ritchie, is born in Bronxville, New York. He created the C programming language and, with long-time colleague, Ken Thompson, the Unix operating system.

1942–During World War II, a Japanese floatplane drops incendiary bombs on Oregon.

1943–The Allies land at Salerno and Taranto, Italy.

1944–The Fatherland Front takes power in Bulgaria through a military coup in the capital and armed rebellion in the country. A new pro-Soviet government is established.

1945–In the Second Sino-Japanese War, the Empire of Japan formally surrenders to China.

1945–Singer, Dee Dee Sharp, is born Dione LaRue in Philadelphia, Pennsylvania. Her hits include Mashed Potato Time, Gravy (For My Mashed Potatoes), Ride, and Do The Bird.

1946–Doug Ingle, of Iron Butterfly, is born Douglas Lloyd Ingle in Omaha, Nebraska. He wrote the band's biggest hit, In-A-Gadda-Da-Vida.

1946–Bruce Palmer, of Buffalo Springfield, is born in Liverpool, Nova Scotia, Canada.

1947–A moth lodges in a relay of a Harvard Mark II computer at Harvard University.

1947–Freddy Weller, of Paul Revere & The Raiders, is born in Atlanta, Georgia. He later recorded for Columbia Records as a solo country artist between 1969 and 1980. He had his highest charted single with his debut release of Games People Play.

1948–Kim Il-sung declares the establishment of the Democratic People's Republic of Korea.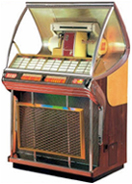 1949–Native American artist, Tonita Peña, dies of cancer at Santo Domingo Pueblo, New Mexico, at age 56. At her death, all of her remaining paintings and personal effects were burned in compliance with Pueblo customs. Peña was a renowned Pueblo artist, specializing in pen and ink on paper embellished with watercolor. She was a well-known and influential artist and art teacher of the early 1920s and 1930s.

1951–Actor, Tom Wopat, is born Thomas Steven Wopat in Lodi, Wisconsin. He first achieved fame as Lucas K. "Luke" Duke on the long-running TV action-comedy series The Dukes of Hazzard.

1952–David A. Stewart, of Eurythmics, is born in Sunderland, England. Hits with Eurythmics include Sweet Dreams (Are Made of This), Here Comes the Rain Again, and Would I Lie to You? He was married to pop singer, Siobhan Fahey.

1954–A 6.7 earthquake shakes northern Algeria. killing 1,243 people and injuring 5,000 others.

1955–The J.P. Seeburg Corporation introduces its Dual Music System Jukebox. The new machine can hold a hundred singles and even EPs.

1956–Elvis Presley makes his first of three appearances on The Ed Sullivan Show. Fifty-four million viewers (82.6 percent of the U.S. television audience) turn their TV dials to CBS to see and hear the 21-year-old singer. He is shot from the waist up, due to the prevailing idea that his hip movements are obscene.

1959–A chart topper: Red River Rock by Johnny & The Hurricanes.

1960–Actor, Hugh Grant, is born Hugh John Mungo Grant in Hammersmith, London, England. He appeared in the films Maurice, White Mischief, The Lair of the White Worm, Impromptu, Bitter Moon, The Remains of the Day, Four Weddings and a Funeral, Sirens, Restoration, Sense and Sensibility, Nine Months, The Englishman Who Went Up a Hill But Came Down a Mountain, An Awfully Big Adventure, Extreme Measures, Notting Hill, Bridget Jones's Diary, About a Boy, Love Actually, Music and Lyrics, Did You Hear About The Morgans, I'm Still Here, and Cloud Atlas. He was married to actress, Elizabeth Hurley.

1965–The U.S. Department of Housing and Urban Development is established.

1965–Hurricane Betsy makes its second landfall near New Orleans, Louisiana, killing 76 people and causing $1.42 billion in damages.

1966–The National Traffic and Motor Vehicle Safety Act is signed into law by President Lyndon B. Johnson.

1966–Actor, Adam (Richard) Sandler, is born in Brooklyn, New York. After becoming a Saturday Night Live cast member, Sandler went on to appear in many Hollywood feature films, including Going Overboard, Shakes the Clown, Coneheads, Airheads, Billy Madison, Happy Gilmore, The Wedding Singer, The Waterboy, Big Daddy, Deuce Bigalow: Male Gigolo, Little Nicky, Mr. Deeds, Punch-Drunk Love, Anger Management, Pauly Shore Is Dead, 50 First Dates, Spanglish, Reign Over Me, I Now Pronounce You Chuck and Larry, and Hotel Transylvania.

1969–Allegheny Airlines Flight 853 DC-9 collides with a Piper PA-28 and crashes near Fairland, Indiana.

1969–In Canada, the Official Languages Act comes into force, making French equal to English throughout the federal government.



1969–Model and actress, Rachel Hunter, is born in Glenfield, Auckland, New Zealand. She was married to rock singer, Rod Stewart.

1970–A British airliner is hijacked by the Popular Front for the Liberation of Palestine and flown to Dawson's Field in Jordan.

1971–The four-day Attica Prison riot begins, eventually resulting in 39 deaths, most of those killed by state troopers retaking the prison.

1971–John Lennon's LP Imagine is released in the U.S.

1971–Prisoners seize control of the maximum-security Attica Correctional Facility near Buffalo, New York, beginning a siege that ends up claiming 43 lives.

1971–Actor, Henry Thomas, is born Henry Jackson Thomas, Jr. in San Antonio, Texas. He is best known for his starring role in the Sci-Fi movie E.T.: The Extraterrestrial. He also appeared in the films Raggedy Man, Cloak & Dagger, Valmont, Fire in the Sky, Legends of the Fall, All the Pretty Horses, and Gangs of New York.

1972–In Kentucky's Mammoth Cave National Park, a Cave Research Foundation exploration and mapping team discovers a link between the Mammoth and Flint Ridge cave systems, making it the longest known cave passageway in the world.

1973–Todd Rundgren records a thousand of his fans singing in San Francisco's Golden Gate Park for the song Sons of 1984. The session ends in disarray after police arrest one crowd member for allegedly dealing cannabis. In the ensuing fight, 11 arrests are made.

1975–Charactor actor, John McGiver, dies of a heart attack in West Fulton, New York, at age 61. He appeared in the films The Gazebo, Love in a Goldfish Bowl, Breakfast at Tiffany's, Mr. Hobbs Takes a Vacation, The Manchurian Candidate, My Six Loves, The Glass Bottom Boat, Midnight Cowboy, and Mame.

1975–Singer, Michael (Steven) Bublé, is born in Burnaby, British Columbia, Canada. Bublé's self-titled debut album was released February 11, 2003, by 143 Records/Reprise Records. The album features a range of standards from various eras including Fever, The Way You Look Tonight, For Once in My Life, Moondance, and You'll Never Find Another Love Like Mine. The album went to the "Top 10" in Canada, United Kingdom, South Africa, and reached No. 1 in Australia.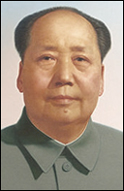 1976–Chairman Mao Tse-tung, Chinese revolutionary soldier and statesman, dies after a seres of heart attacks in Beijing, China, at age 82. It was rumored that he had Parkinson's disease and Lou Gehrig's disease. A controversial figure, Mao is regarded as one of the most important individuals in modern world history. He proclaimed the People's Republic of China in Beijing in 1949. His ideas were set out in the "Little Red Book" studied by tens of millions during China's Cultural Revolution.

1978–Jack L. Warner dies of a heart inflammation (edema) in Los Angeles, California, at age 86. He co-founded Warner Bros. Studios in Burbank, California. His career spanned 45 years, its duration surpassing that of any other of the Hollywood studio moguls. An opponent of Communism, after the war Warner appeared as a friendly witness before the House Un-American Activities Committee, voluntarily naming screenwriters who had been fired as suspected Communists or sympathizers. Despite his controversial public image, Warner remained a force in the motion picture industry until his retirement in the early 1970s.

1980–The first batch of recordings for John Lennon's Double Fantasy album are completed.

1990–A massacre of 184 Tamil civilians by the Sri Lankan Army takes place in Batticaloa District.

1990–The Ellis Island Museum of Immigration, closed to public tours in 1984, is reopened, following a $160-million restoration. Private citizens had mounted the campaign that returned the island's main building to its former grandeur. Ellis Island was the gateway for more than half of the immigrants entering the U.S. between 1892 and 1924.

1991–Tajikistan declares independence from the Soviet Union.

1993–The Palestine Liberation Organization officially recognizes Israel as a legitimate state.

1993–Singer, Helen O'Connell, dies of Hepatitis C in San Diego, California, at age 73. She has been called the quintessential big band singer of the 1940s.

1994–Actor, Patrick O'Neal, dies of respiratory failure at Saint Vincent's Catholic Medical Center in Manhattan, New York, at age 66. He appeared in the films From the Terrace, The Cardinal, In Harm's Way, King Rat, A Fine Madness, Alvarez Kelly, Chamber of Horrors, Assignment to Kill, Where Were You When the Lights Went Out?, The Secret Life of an American Wife, Silent Night Bloody Night, The Way We Were, The Stepford Wives, New York Stories, Q & A, Alice, For the Boys, and Under Siege.

1996–Musician, Bill Monroe, dies in Springfield, Tennessee, at age 84. He was a mandolinist, singer, and songwriter who created the style of music known as bluegrass. He is commonly referred to as the "Father of Bluegrass." He had numerous hits with his band, The Blue Grass Boys.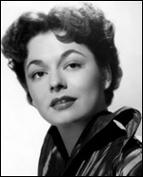 1997–Actor, Burgess Meredith, dies of melanoma and Alzheimer's disease in Malibu, California, at age 89. He appeared in the films Of Mice and Men, The Story of G.I. Joe, A Walk in the Sun, Advise and Consent, In Harm's Way, Madame X, A Big Hand for the Little Lady, Hurry Sundown, Such Good Friends, The Day of the Locust, The Hindenburg, Rocky, The Manitou, Foul Play, Magic, and Grumpy Old Men.

1999–Sega releases the first 128-bit video game console, the Dreamcast.

1999–Baseball pitcher, Catfish Hunter, dies from Lou Gehrig's disease in Hertford, North Carolina, at age 53. From 1965 to 1979, he pitched for the Kansas City Athletics, Oakland Athletics, and New York Yankees.

1999–Actress, Ruth Roman, dies in her sleep of natural causes in Laguna Beach, California, at age 76. She appeared in the films Good Sam, Champion, The Window, Colt .45, Dallas, Strangers on a Train, Young Man with Ideas, The Far Country, Look in Any Window, and Impulse.

2001–Ahmad Shah Massoud, leader of the Northern Alliance, is assassinated in Afghanistan by two al-Qaeda assassins who claimed to be Arab journalists wanting an interview.

2001–The Unix billenium is reached, marking the beginning of the use of 10-digit decimal Unix time stamps.

2006–Businessman, William Bernard Ziff, Jr., dies of prostate cancer in Pawling, New York, at age 76. He founded the publishing company, Ziff Davis, Inc.

2007–Hughie Thomasson, of Lynyrd Skynyrd, dies of a heart attack in Brooksville, Florida, at age 55.

2009–The Dubai Metro, the first urban train network in the Arabian Peninsula, is inaugurated.

2012–A wave of attacks across Iraq kill more than 100 people and injure 350 others.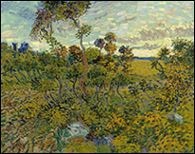 2013–The Van Gogh Museum unveils a painting which had spent years in a Norwegian attic, believed to be the work of another painter. This is the first major canvas by Van Gogh to be discovered since 1928. Sunset at Montmajour is a landscape painted with Van Gogh's familiar thick brush strokes. It can be dated to the exact day it was painted: Van Gogh had described it in a letter to his brother, Theo, saying he painted it the previous day, July 4, 1888.

2013–Actress, Patricia Blair, dies in North Wildwood, New Jersey, at age 80. She is best known for the roles of Rebecca Boone in the TV series Daniel Boone, and Lou Mallory in the Western series The Rifleman. She appeared in the films Crime Against Joe, City of Fear, The Ladies Man, and The Electric Horseman.

2014–Apple unveils a pair of larger-screen iPhones (6 and 6 Plus), a sleekly designed smartwatch, and a new payment system allowing users to make store purchases with a smartphone.

2015–Queen Elizabeth II becomes the longest-reigning monarch of the United Kingdom.

2016–More than 100 tourists in the French Alps spend an evening suspended in midair inside cable cars that ceased to move.

2016–The U.S. Congress passes a law allowing families of the victims of the September 11 attacks to sue Saudi Arabia.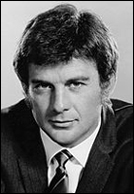 2016–A 5.3 seismic event recorded in North Korea is confirmed to be the result of the country's fifth nuclear weapons test.

2016–Actor, James Stacey, dies from an allergic reaction to medication in Ventura, California, at age 79. He was seen widely on TV shows, including The Adventures of Ozzie and Harriet, Highway Patrol, The Donna Reed Show, Perry Mason, Gunsmoke, Lancer, The Streets of San Francisco, and Marcus Welby, M.D. He appeared in the films South Pacific, Summer Magic, A Swingin' Summer, Winter A-Go-Go, and Something Wicked This Way Comes.

2017–Egypt announces the discovery of a tomb in Luxor belonging to a royal goldsmith who lived more than 3,500 years ago in the 18th Dynasty.

2017–Archaeologists discover a cache of Roman Britain-era artefacts, including weapons, at an ancient Roman cavalry barracks near Hadrian's Wall in northern England.

2017–Eric Chase Bolling, the son of political commentator, Eric Bolling, dies in Bolder, Colorado, at age 19, just hours after his father left a high-profile job at Fox News Channel.


PHOTOS TOP TO BOTTOM: William Rufus; John Milton; Leo Tolstoy; Colonel Sanders; a Toulouse-Lautrec poster; Louise Abeita; Otis Redding; 1955 Dual Music System Jukebox; John Lennon's Imagine LP; Chairman Mao Tse-tung; Ruth Roman; Sunset at Montmajour by Van Gogh; and James Stacy.